If your hedge is particularly tall or in a hard to reach place then you may wish to consider a long reach hedge trimmer. These type of trimmers tend to have either a telescopic reach or an additional pole. This allows the weight of the overall triummer to be kept to a minimum, whereas others have a fixed length, both these can extend the reach of the trimmer by some 3 metres. They often incorporate a rotating head to make cutting that much easier. Most are not too heavy and you can get one which is powerd by electric or a rechargeable battery. The main advantage of a long reach hedge trimmer is that there is no need for step ladders, the hassle they cause and the safety issues they bring no longer need to be a problem.
Types of hedge trimmers
There are different types of hedge trimmers available in UK. The most popular and economical is corded electric hedge trimmers. The other type includes gas hedge trimmers and cordless hedge trimmers. Each of these trimmers have their own advantages and disadvantages. You need to choose the one that suit best to your need.
Electric Hedge Trimmers are a very popular type of hedge cutter. However Electric Hedge Trimmers do have their advantages and disadvantages.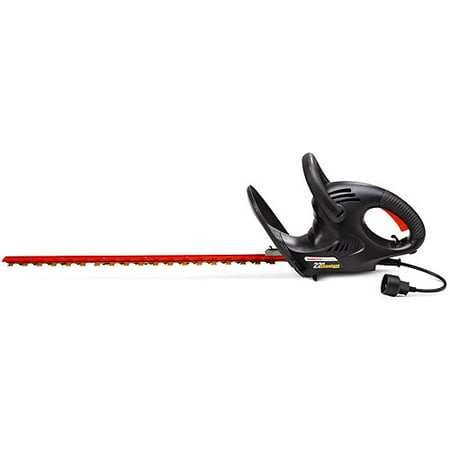 Advantages:
Easier to use as they are lightweight and clean
Cheaper to buy
Are always ready to go – no waiting for a battery to charge up
No limit to the amount of time they can be used for

Disadvantages:
Distance from power point limited by cable length
Safety with regards to the potential of cutting through the cable
Petrol Hedge Trimmers have become an alternative to the rechargeable hedge trimmer when it comes to choosing a cordless cutter . However, Petrol Hedge Trimmers do have their advantages and disadvantages.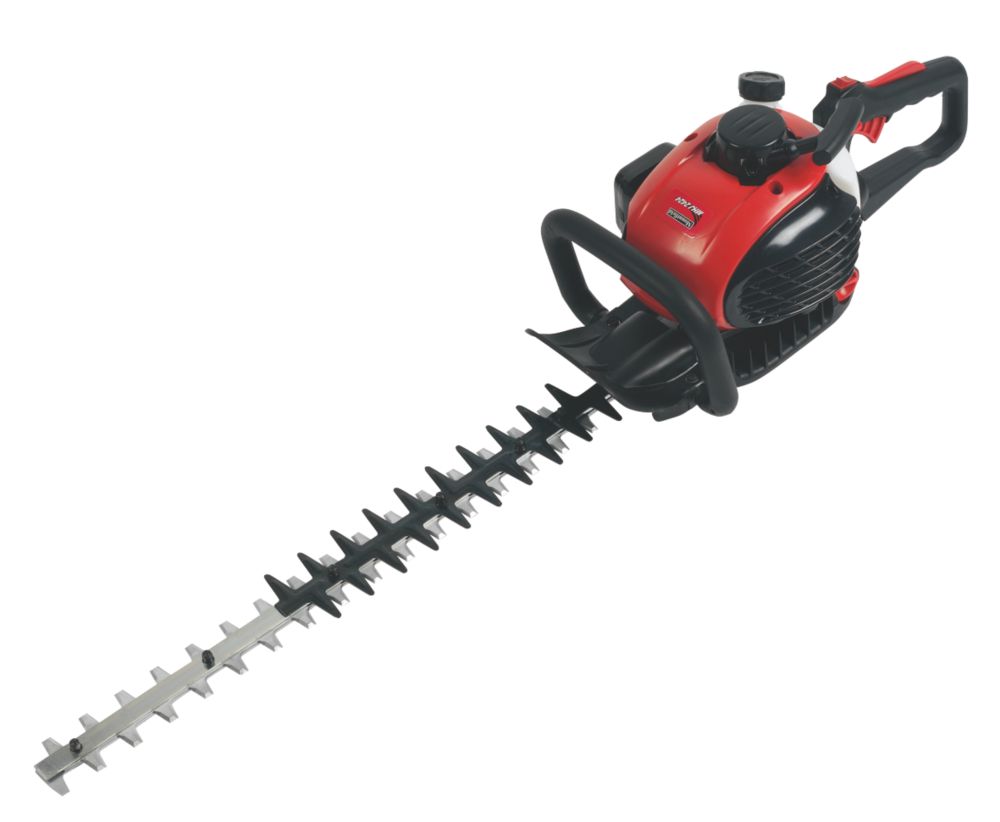 Advantages:
Not limited by battery life
Ready to go straight away as no recharge time required
No cord so can be used anywhere
Safer as there is no cord to accidently cut through
Disadvantages:
More expensive
More dirtier than other types of hedge trimmers
Tend to be heavier and more difficult to handle
Cordless Hedge Trimmers have become very popular over the last few years.

Advantages: 
Clean and easy to use
Safer as there is no issue with cutting through the cord.
Can be used anywhere as there is no restriction created by the cord length
Disadvantages:
Limited battery life
Can often take a few hours to recharge
Not great for larger hedges
GTECH Power Blade Pro- 18v Cordless Telescopic Multi-Tool-GTCHT04
The GTECH HT04 is a smart, easy to use and very well balanced two-in-one multi tool. It has an 18v rechargeable battery which, when fully charge can give upto 45 mins run time . The telescopic handle which gives it a full length of 4ft 10inches or 148cm and rotating head which is adjustable through 140 degrees make very light work all around the garden. One of its main features is its weight, weighing just 1.7Kg. The blade itself is 9.5 inches in length (24cm's) and has the capacity to cut through stems of upto half an inch thick (12mm)
Bosch AHS 63-16C Electric Hedge Trimmer
The Bosch AHS 63-16C has a powerful 420W motor and a 630mm cutter bar length, however despite this its still lightweight, weighing just 2.9kg and is very well balanced for comfortable working at any angle. With tooth spacing of 16mm, the Bosch AHS 63-16 C long reach hedge trimmer is ideal for trimming most hedge types. It also comes complete with a practical collector which collects the hedge clippings with every sweep from the top of the hedge, making clearing up a much quicker task. The 12m cable means that you are not as restricted to being in the vicinity of the power point as much as you might have been with other electric hedge trimmers
Black & Decker GTC800 Pole Hedgetrimmer 18v
The Black & Decker GTC800 Pole Hedgetrimmer 18v comes with an 18v rechargeable battery which, when fully charge can give up to 50 mins run time. It includes over 2 meters of extended reach for extra high hedges. The head pivots through 180 degrees for easy cutting of hedge tops, it has a non-slip grip for extra comfort and control and its lightweight (3.5kg) and well balanced for ease of use. The blade itself is 51cm's in length and has the capacity to cut through stems of upto half an inch thick (12mm).
Flymo Easicut 6000 XT Electric Hedge Cutter
The Flymo easicut 6000XT powerfully cuts and shapes larger hedges and bushes with its 600 watt motor. Multiple handle designs makes for safer and easier use which is further enhanced by the 12m spiral self retracting safety cable and clip. It has diamond ground double action blades for a faster and neater finish, measuring 60cm in length with 27mm tooth spacing
Black & Decker GT100 400W Hedge Trimmer
This Black and Decker hedge trimmer has a 400watt motor with separate handles for better balance, control and comfort which is helped further by a weight of only 2.2 kg. Its 42 cm dual action diamond blades means a reduction in the vibration experienced and has a 16mm tooth-spacing for the thickest of hedges. The safety break stops the unit in less than 1 second and the 2 handled starting switch prevents accidental starting. The cable length is 6m.